9+ Ways to Instantly Improve Your (Super Busy) Ramadan
In Ramadan (and outside it), we often set ourselves goals to improve our understanding of our religion and there are many resources and ways we can do this.
We can attend halaqahs or follow online courses or read new books. I think a particularly efficient source of knowledge and inspiration can be found in online podcasts and video series. They're free, available at any time, and can often be listened to while doing other things. Perfect!
For those of you working in full-time jobs or full-time families, this can be a great way for you to develop yourselves even with limited time and energy. Listen to them on your way to work or while cooking.
Of course, Ramadan is the month of Qur'an and none of the good deeds we do in this month should be considered a replacement for spending time with the book of Allah. I'm suggesting these resources as supplements!
Tip: I listen to most podcasts and videos on a faster than normal speed. I alter it depending on the speaker, but my usual is 1.5x. Don't get too excited with the speed button, though! You don't want it to end up just being noise passing through your brain!
Delving into Islam and the Qur'an
I talk about this podcast a lot. This is because since I started listening to it, I've realised that knowing about the life of the Prophet, peace be upon him, is absolutely life changing. There are many other sources of this knowledge out there and I'm sure they are good, but this is the one I have experience with.
It is very detailed, very intimate, and very well narrated by Sh. AbdulNasir Jangda, may Allah reward him. It's a long series but if you set yourself a certain number of episodes to listen to per week, or even one per week, you will be surprised how quickly you get through them. I often start with the intention of listening to one episode, then find myself on the third without even realising!
I've written a long description of this one because I have a lot of experience with it, but I will keep the other descriptions short.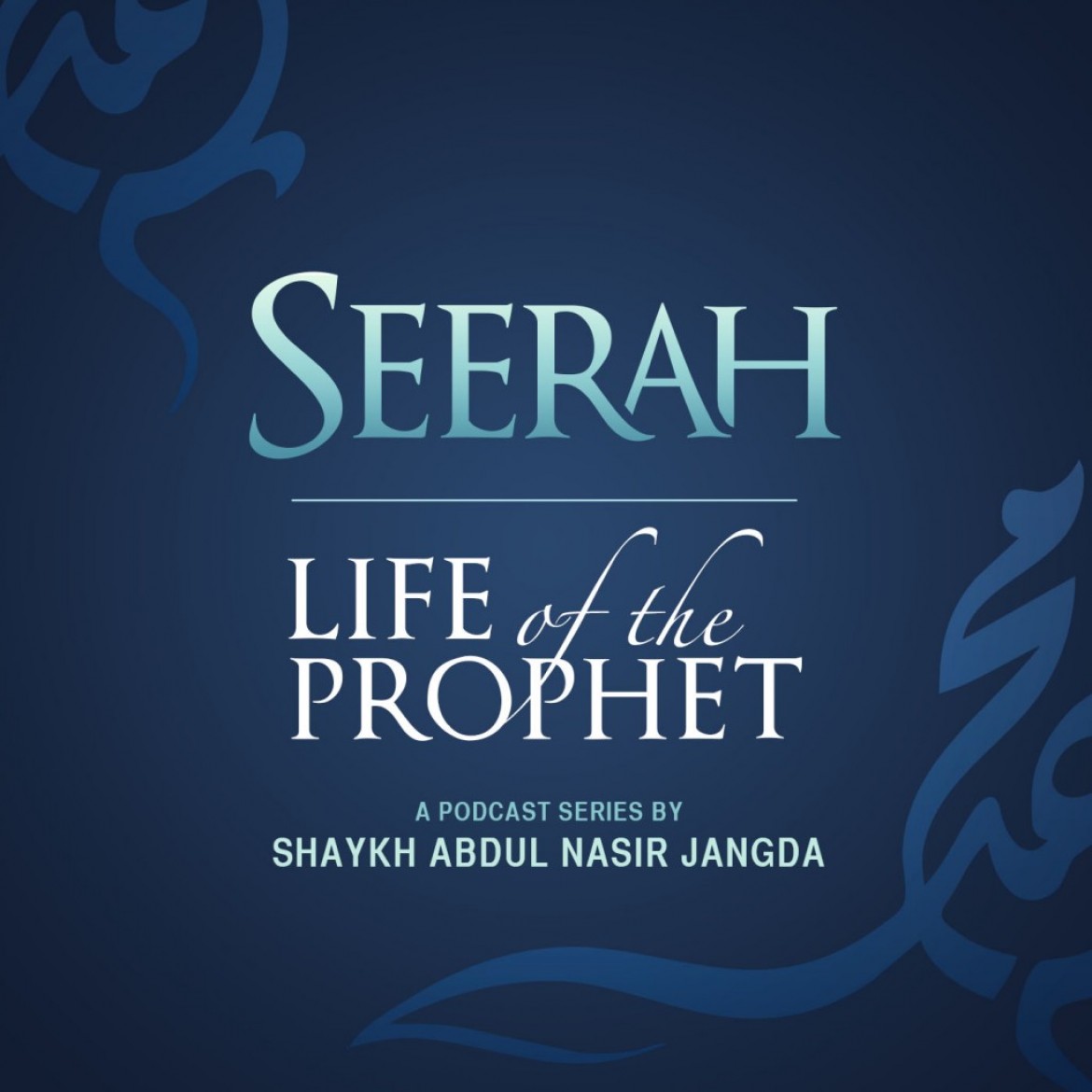 This year's daily Ramadan series by Ustadh Omar Suleiman, The Faith Revival covers how we can build and develop our faith this Ramadan. Episodes are generally around 6 minutes long.
This series covers the 30th and last part of the Qur'an, discussing a different chapter or part of a chapter each day. They vary in length but are generally no longer than 15 minutes.
Productivity and Social Issues
These episodes of no more than five minutes focus on helping you to achieve positive, productive goals in Ramadan. They are released daily throughout Ramadan.
The title of this podcast is quite self-explanatory. Each episode features an interview with a guest who is specialised in a particular field, apart from the first season which was a discussion of different topics by the host. This podcast is no longer being produced but there are quite a few episodes to listen to.
Revolving around social issues affecting the Muslim community today, each episode brings in the expertise of a guest to mull over the topic with its three hosts. The episodes are quite long with the shortest around 30 minutes and the longest at over 2 hours! New episodes are released each week.
An annual Ramadan podcast series of short episodes focusing on developing spirituality in day-to-day life.
Islamic History
This four-part documentary series explores the Crusades from its origin in Medieval Europe to its end, spanning 200 years.
YouTube – YouTube (original Arabic version)
This series first aired on MBC and YouTube in Ramadan 2013 with a 20-minute episode a day. It tells the story of Muslim Spain from the very beginning when Islam spread to North Africa to its fall and is filmed entirely in Spain in the locations where each part of the story takes place.
It's an excellent series, but I'm really disappointed to discover that there are no English subtitles. I was convinced that there were subtitles originally, but now I'm starting to question whether that was ever the case. Either way, unfortunately, this one is just for the Arabic speakers. If you're looking for some advanced Arabic practice (the presenter has an Egyptian accent), why not give it a go!
Are there any podcasts or other series you've been following and find beneficial? Share them in the comments below!
---
---
Did that get you thinking?
If you find these posts beneficial, you can sign up to receive updates about new blog posts below. You will even get an exclusive freebie or two - who doesn't like freebies?